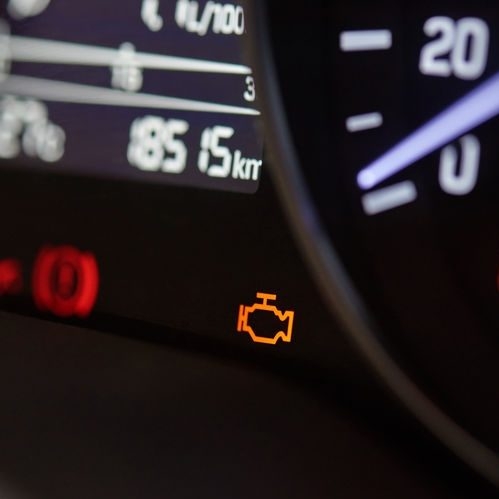 Learn More About Your Check Engine Light
Your car has a variety of systems and sensors that intermingle and determine the conditions and behaviors of your car. It's always important to be wary of any lights that are popping up on your dashboard as ultimately there is a computer in your engine which works towards keeping your car working normally. With abnormal, sometimes even dangerous, behaviors you may see an icon pop up so you can have a professional fix the issue before problems worsen. Perhaps one of the most commonly known of these dashboard icons is the check engine light. This icon will typically reflect its namesake by incorporating a miniature image of a car engine. If you have your check engine light flashing or turning on make sure to get it inspected or diagnosed by a professional. Until then, here is some useful general information regarding a check engine light that may prove enlightening to you.
Can a check engine light come on for no reason?
The check engine light is meant to alert you to minor problems with your car before they escalate to bigger issues. It's essential to get it checked or diagnosed in order to make sure all interior components are in proper working order.

How Check Engine Light Works
A vehicle's computer, or electronic control module (ECM,) will use sensors that will have input signals that will generate control signals for a variety of functions such as transmission shifting to fuel and spark delivery. This computer will always monitor every input signal that could potentially affect emissions. If any of the signals move out of outside government-mandated limits this is where the check engine light will come on.

What could cause the check engine light to come on?
One of the sensors a check engine light will monitor is the mass airflow sensor aka MAF. The MAF sensor will calculate the amount of air that's coming into the engine in order for the computer to determine the correct amount of fuel. Faulty MAF sensors can trigger the check engine light to come on as well as cause the car to have impaired gas mileage, frequent stalling, and increased emissions.

Is it safe to drive your car with the check engine light on?
If the check engine light is steady it's ok to drive your car yet only if the car's essential systems like the lights and brakes are still in working order. Make sure to keep an eye on any warning lights on your dashboard such as oil pressure or the coolant temperature.

Can low oil cause the check engine light to come on?
Low oil pressure can be a common cause of a check engine light coming on which can interfere with your car's performance or even disable your vehicle if it's low enough. When the oil is low the oil icon may also appear on your dashboard.

Why Check Engine Light Blinks
If there's a blinking check engine light it typically means that there is a severe engine misfire where unburned fuel is being dumped into the exhaust system. This can raise temperatures of the catalytic converter rapidly which can cause damages and expensive repairs.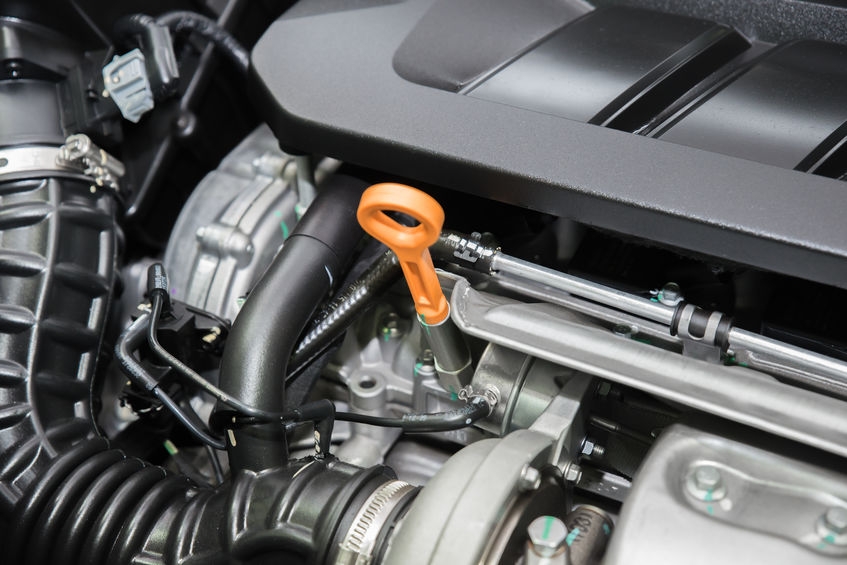 Reasons That Check Engine Light Comes On
Loose/Faulty Gas Caps
Faulty Oxygen Sensor
Worn Spark Plugs & Wires
Mass Airflow Sensor Faulty
Low Oil Pressure
Engine Misfire
Other Various Issues
Where can I get my check engine light checked?
Typically you can have your check engine light diagnosed by your dealer or an auto mechanic shop. Some auto parts stores can even let you check it yourself with a code scanner tool. When you have your yearly inspection this tool is typically used as well.

How much does it cost to fix a check engine light?
The cost of a check engine light test or diagnosis can range anywhere from $88-$111. Labor costs are also in this range however repairs will be different depending on the issue.

How do I turn my check engine light off?
Sometimes after the car has been fixed regarding a check engine light issue the car may still have the check engine light turned on! Of course, it's important to make sure that this isn't because there is another issue you must take care of. With the first instance, at this time the computer in the vehicle may need an adjustment. One easy method that requires no tools is to simply drive the car until the light goes off by itself, give it three days. If not that, turn on the engine as well as off three times in a row. Here's where a little effort is required, with a wrench, you could also try disconnecting and reconnecting the battery but make sure to leave it disconnected for at least 15 min. Finally, you can use an OBD code reader and see what codes show up in the coding manual. You can then manually delete them if they come up when they shouldn't.

Reach Out to A Professional
If you're wondering why your check engine light is on you could determine the root issue with a check engine light diagnostic. It's important to determine the possible issues that are happening in your car and to fix them in a timely manner in order to avoid any small issues from growing. Just like with HVAC services in Orange, CA having a professional technician handle problems with in-depth systems will yield the best results. If you have any questions get in touch with your local auto shop today.

If you require assistance with your check engine light in Mission Viejo, CA call 949-583-0811 with Japanese Car Specialties!