Auto Repair Shop in Mission Viejo, CA
When your car breaks down or you suspect it might, how do you make sure your car gets the care it needs? It may be tempting to go with the most affordable services first, but there's more to consider. Whatever you do, make sure you consider experience in addition to price. Japanese Car Specialties has over 25 years of experience in the auto repair business. Not to mention, we offer coupons and affordable prices for all that we do! Our independently owned and operated auto repair shop goes above and beyond for our customers, focusing on keeping them safe in their cars. Our mechanics can also save you money by performing services that focus on fuel efficiency. We want to help your car last longer with our outstanding services. Call us today at (949) 583-0811 for your affordable auto repair in Mission Viejo, CA from a pro mechanic!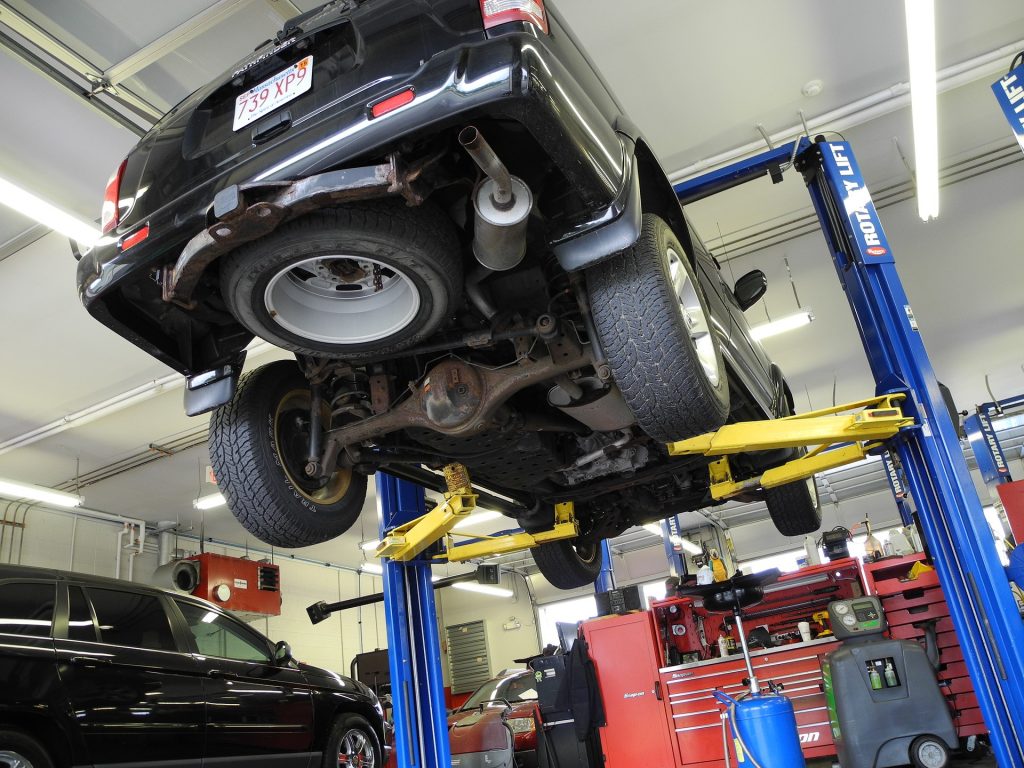 Our Superior Services and Specialties
As you can see, we are a full-service auto shop serving a diverse set of needs. Why go to the dealership for your auto repair when you can get more experienced services at a better price with us? Your vehicle is in good hands at Japanese Car Specialties thanks to our wealth of knowledge and experience. We are your source for preventative maintenance as well as full-scale repairs and replacements. Got a mystery auto problem that other mechanics can't seem to crack? No problem. Chances are we can accurately diagnose it and repair the problem at an affordable cost! Our mechanics are all fully licensed with a wealth of diagnosis experience, so you can count on us to make cost-effective repairs that last. Not only will our services keep you safe on the road, but they'll also save you money on fuel and more!
Cars We Repair
Cars We Repair
Despite our name, our mechanics do not only fix Japanese cars. Rather, that's just our specialty. Instead, we are your source for nearly any import auto repair in Mission Viejo, CA. We specialize in repairing the following vehicles:
Acura
Honda
Hyundai
Infiniti
Isuzu
Jeep
Kia
Lexus
Mazda
Mitsubishi
Nissan
Scion
Subaru
Suzuki
Toyota
Since we focus mainly on import brands, we are more qualified to identify problems than traditional mechanics might be. Our mechanics also know all the quirks and obscurities about these brands. These can help us identify problems much faster and more accurately than other mechanics. Overall, our specific focus on Japanese and import cars like yours helps us provide more satisfaction and better services!
Safety-Focused Services
Safety-Focused Services
We set ourselves apart from other sources of auto repair in Mission Viejo, CA. At Japanese Car Specialties, we do not just care about making money. Instead, we care about what is truly important: Keeping our customers safe while they drive. Preventative maintenance is a key component of our safety-focused services. For example, we offer services like safety inspections and tune-ups with the hope that we'll find potentially dangerous problems early. Also, if your check engine light is on, we'll diagnose the problem before it gets worse or spreads to other parts of the vehicle. Specific brands and models have different factory recommended maintenance requirements. Due to our many years in the business, we know these recommendations well. We also know what services can mean the difference between a safe car and a potential road hazard. Let us make your car safer to drive with our outstanding maintenance and repair services!
Fuel Efficiency Services
Fuel Efficiency Services
In order to address your car's fuel efficiency, we offer repairs and replacements for oxygen sensors, EGR valves, exhaust systems and more. For one thing, almost every vehicle must get an emissions inspection every two years under California state law. You can't renew your registration without this inspection. However, there is more than one reason to care about your car's efficiency. Not only does it save the environment and keep you in like with the law, it also saves you money on fuel! This is just one more service we offer to save our customers money. We won't only help you pass that emissions test. You can also count on our mechanics to inspect and review all the components that help save fuel if you think your car may be getting less efficient over time.
Japanese Car Specialties: The Best Choice in Auto Repair for Mission Viejo, CA!
At our independently owned and operated car repair shop, we always strive to offer honest services at affordable prices. For over 25 years, we have repaired cars manufactured in Japan, Korea and beyond! We know what issues to look for with specific brands and models. Therefore, we're more likely to identify prevalent problems with import brands than other mechanics. Altogether, we help cars last longer with our specialized services. We value your money just as much as you do, which is why we provide affordable auto repairs. Our focus on fuel efficiency also helps us save you more cash at the pump.
Don't trust any other mechanic with your import vehicle — instead, contact us. We can offer you the same services at better prices than the dealerships. We even offer coupons to our customers! You can be sure you're getting the best services for your money from our reliable mechanics. Still need convincing? We have excellent reviews in addition to all our expert services. So whether your needs lie in a simple tire rotation or a complex transmission repair, we can handle the job, and we have testimonials to prove it. If you need a dependable auto repair in Mission Viejo, CA, don't hesitate to call us at (949) 583-0811!