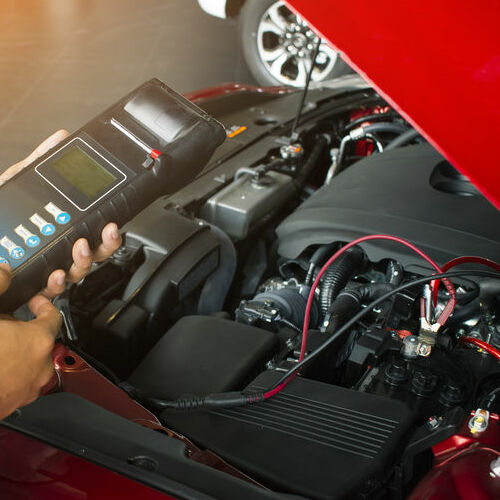 How do you know if your car has an electrical problem?
Any number of signs could signify your car's electrical system has a problem and needs electrical system repair. Some common issues include:
Engine not cranking properly: Your engine requires electricity to start and it might not start or you might hear a clicking sound after turning the key if it's not getting a charge from your battery, alternator, or starter. The clicking sound means not enough current is getting to the engine.
Battery problems: Anything from clicking noises when starting to slow starts could indicate a battery problem. A cable could be loose or the battery is corroded. It may mean it's too old. Most batteries last about five years.
Headlights as well as other lights not working correctly: If any lights are dimming, you may have an electrical system problem. It could mean a dying battery, bad alternator, or loose wires.
Fuses blowing out continually: If you are having fuses blow repeatedly, have your vehicle's electrical system tested. There could be a problem like a short circuit.
Odor of burning plastic or electrical insulation: Anytime you have problems like dimming lights or issues with your battery, and it smells like plastic burning, don't hesitate to pull the car over and stop driving. You could further damage the car if you don't stop driving it.
Whether your battery has died or your lights have dimmed, if your import car needs electrical system repair in Mission Viejo, CA you'll want to bring it in to Japanese Car Specialties. Give us a call at 949-583-0811 when you need help with your vehicle.
How does car electrical system work
Knowing how your car's electrical system works may help you determine if you need electrical system repair. There are three main components in your car's electrical system: the battery, the starter, and the alternator. Of the three, the battery is one of the most important components, because without a functioning battery your car won't start. But all three work together to power your engine as well as lights or even your radio. The battery supplies the power to the starter when you turn the key to start the car. The starter sends power to the flywheel which turns the engine's crankshaft to get everything going in the engine. Once everything is in motion, the alternator keeps the battery charged and the current flowing through the whole electrical system.
How to test auto electrical system
If your battery is discharging or your headlights are dimming, you clearly have an electrical system problem. To determine the nature of that problem, you'll want to test the system. One of the most reliable tools you can have to test your electrical system is a multimeter. These devices can test the current and voltage as well as resistance readings. You can use this device to check both the battery and the alternator.
What causes electrical problems in cars?
The reasons for electrical problems in cars can be varied. But more often than not malfunctioning batteries, alternators, or starters are usually the cause of problems. If these systems aren't you may have a short in the wiring or blown fuses. Batteries are often the most common problem leading to electrical system repair. If your battery is more than five years old you may notice your car having a difficult time starting or it might not start at all. Corroded battery terminals can really wreak havoc on your electrical system. If the battery terminals are corroded, they need to be cleaned thoroughly with a wire brush. Other problems could be a bad alternator belt or faulty spark plugs.
Can you drive a car with electrical issues?
When you have electrical system problems, you may still be able to drive your car. Much of this depends on the problem. With a dead battery or malfunctioning starter you're not going anywhere anytime soon as the car is unlikely to start. A bad alternator doesn't always prevent the car from starting, but you may not be able to drive it except for short trips. Often with a bad alternator, no matter how good of a battery you have, your battery may end up discharging until the alternator is repaired or replaced because the alternator keeps the battery charged while the car is running. You can probably drive your car with blown fuses or faulty wiring or bad spark plugs but you may experience problems with performance if you do so. And if you notice any odor of burning plastic, you should not drive your car or pull it over immediately to get help. Any electrical system issue left unchecked could potentially lead to more damage in the future. That's why it's best to tend electrical system repair as soon as possible.
How do you fix an electrical problem in a car?
Electrical system repair will vary. A dead battery for instance usually will need to be replaced or you'll need to jump-start the vehicle frequently. Problems with alternators could mean you need to replace it or you just may need to replace a worn belt. The same is true with starters. These will need to be replaced. The best thing to do if you suspect you have an electrical system problem is to test it with a multimeter or take it to a mechanic and have it tested.
How long does it take to fix electrical problems in a car?
Electrical system maintenance and repair times can vary. It should, for instance, take less than an hour to put in a new battery, whereas it could take an hour or two to replace an alternator. Much of it depends on the complexity of the component being repaired, the type of repair needed, and the availability of parts.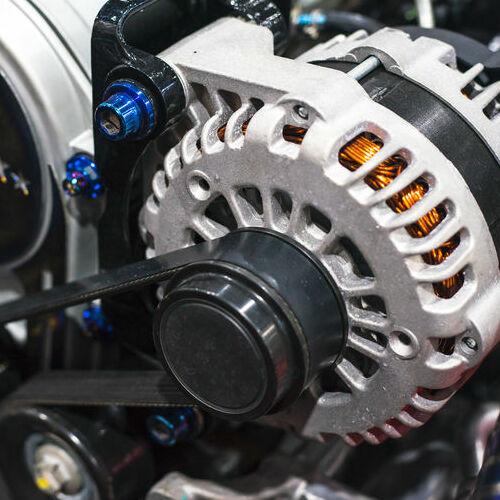 Car electrical system repair near me
If you have a failing battery or faulty alternator or starter in your Asian import vehicle and need reliable electrical system repair in Mission Viejo, CA, look no further than Japanese Car Specialties. We specialize in Japanese and Korean and similar imports. Call us today at 949-583-0811 to find out how we can help.