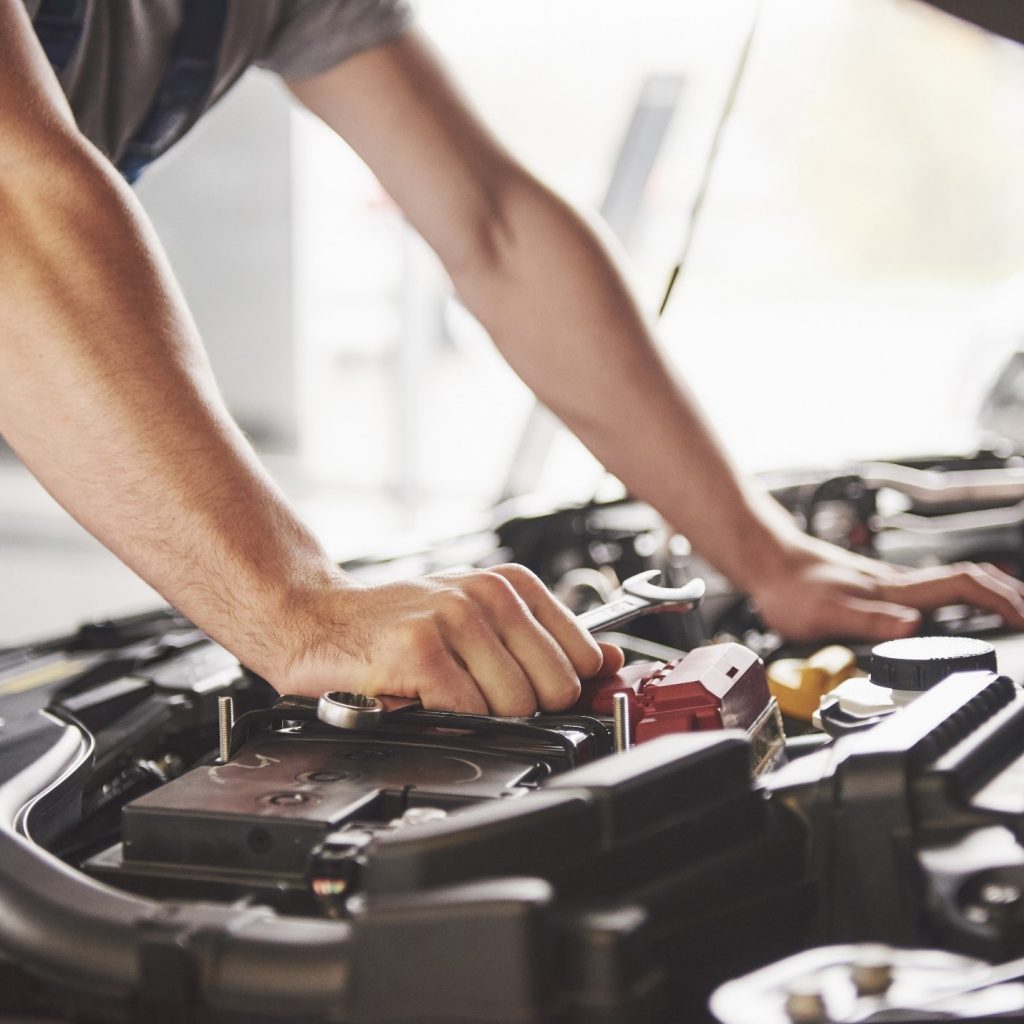 What Happens When Your Alternator Goes Out While Driving?
Do you know what an alternator does? A lot of people unfamiliar with car mechanics are surprised to hear that your battery isn't strong enough to provide all the electrical power your vehicle needs. The alternator keeps the battery charged when your car is running and supplies power for the rest of the car's electrical systems. When your car alternator or the battery goes bad, your car will slowly fade and eventually be unable to start. That's never fun for car owners. Chances are, at some point in your life you've dealt with mechanical issues with your car. Alternator problems can be particularly frustrating because, when they go bad, oftentimes your car can't even start. You can be stranded on the side of the road or stuck at home unable to go to work if the car alternator is not charging.
Though alternators can die quickly, they do give you a bit of warning time so you can get off the road and to a mechanic safely. When the alternator fails, the job of powering the radio, power steering, the headlights, and other electrical systems falls on the battery. The battery can do the job, but not for long. Remember, the car alternator is what keeps the battery full of juice. Once it's gone you only have what's left inside.
If you're driving and you notice that your air conditioning is acting up or that your headlights are unusually dim, it's an electrical problem you should get fixed. It's a good idea not to take a long road trip but instead get to a shop. If your alternator goes out and you use up all the power in your battery, your car will die and won't be able to start again.
Do Alternators Fail Suddenly?
Absolutely they can. Your alternator can die a sudden death, or performance can decline slowly. It just depends on what's happening inside your car. If your car alternator dies suddenly, you'll know because soon your car won't work at all. If it's slowly losing power, then you might notice indicator lights on your dashboard telling you there's an electrical problem. Again, you may also see your headlights are dim. Other signs of poor alternator performance are strange noises, burning smells, difficulty starting, or your battery dies (which means your car alternator is not charging). If anything like that happens, you'll need to do some car repair.
What Can Damage an Alternator?
Several things can affect car alternator efficiency and cause alternator failure. Here's a list of some of the reasons an alternator may fail:
A Dying Battery – Many times an alternator gets overworked or stressed because your battery is dead or dying. If your battery isn't being a good partner, then it puts more of the workload on the alternator. That will make it degrade faster and fail.
Worn Rotors – Rotors inside your alternator spin around on a set of ball bearings to conduct electricity. If the rotors wear down it will stop your alternation from producing as much power and eventually it will die. The same goes for the ball bearings. If your ball bearings come loose or stop facilitating movement as well, then it's hard for the alternator to do its job.
Belt Issues – If your drive belt gets worn or damaged too much, then electrical output declines. A car alternator broken because of belt issues will deprive your car of much-needed power.
Losing Electrical Ground – Every alternator has a negative ground (usually its mount) that regulates the electrical output. If the mount is shaken loose or damaged, the alternator won't be able to handle the surges in voltage. Modern alternators have internal regulators that vary in design and quality. If you have a lower-quality regulator, then it won't last as long and could be the cause of your car alternator failure.
Can You Drive with a Bad Alternator?
Say you're driving along and all of a sudden, your air conditioning stops blowing cold air and your dashboard indicates you're having an electrical problem. Should you keep driving? Essentially, when something like this happens, you're taking a big chance on whether your car can keep running. The best thing you can do is limit the distance you drive and either find a way to repair the battery or alternator yourself or call a mechanic for professional service. They'll be able to inspect your car's electrical system and find the problem. It may be an issue only with your battery or some loose wiring. However, if it's an issue with your alternator, then it's probably going to need to be replaced. Even though no one loves having to deal with car repair issues, getting it done before a breakdown on the side of the road will be a relief.
When you need quality car alternator repair in Mission Viejo, CA, look no further than Japanese Car Specialties. Dial (949) 583-0811!