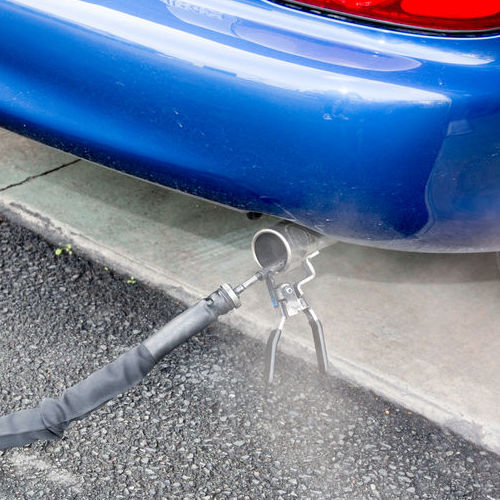 What happens if you fail an emissions test?
Emissions testing helps improve air quality. When you take your vehicle in for a state emissions test, your vehicle will either pass or fail the test. If it passes the test, you can register your vehicle with the DMV. If you fail your emissions test, the motor vehicle department won't register your vehicle so you can't get a license plate or tag that allows you to legally drive the vehicle.
If you fail the test, you are given a certain amount of time to make repairs to ensure your vehicle is compliant with state laws. The vehicle inspector will supply you with a list of repairs that are needed to pass the test.

If you've failed an emissions test and need emissions repairs in Mission Viejo, CA, get help from the reliable professionals at Japanese Car Specialties. We specialize in Japanese and Korean import vehicles. Call us at 949-583-0811 to schedule repair services.

Who does emissions test
If you are wondering how to get emissions test in California, you must take your vehicle to a DMV-approved inspection station. You can contact the DMV or search online to find approved emissions testing stations near you. For smog checks in California, these stations must either be STAR stations, Gold Shield or Test Only stations. You can check with the DMV or review your registration renewal request to check for valid stations.

While emissions tests help improve outside air quality, you should also make sure your indoor air quality is healthy as well. There are many HVAC companies that test your air quality throughout California, including indoor air quality services in Vacaville, CA.
How often are emissions test
An emissions test is required every two years in California. If you are a new resident, you must get a smog check before you can register your vehicle with the state. These tests check your vehicle's emission production and provide you with an overview of its condition and functional state. If you are a resident,without an emissions test, unless your vehicle meets exemption requirements, you cannot legally drive the vehicle in the state.

What emissions test do I need
You may hear the terms smog test and emission test used interchangeably and wonder, "Is emissions and smog test the same?" The most accurate answer to that question is that the smog test is part of the overall emissions test. The smog test is the first part of the three-part emission test. In some parts of the state, where smog is more prevalent, you'll be required to take an enhanced smog test rather than a basic smog test. All vehicles made in 1999 and older are required to be tested.

What is done during an emissions test?
An emissions test in California is a three-part inspection that has to be done in a specific order beginning with an emissions inspection and followed by a visual inspection and a functional inspection. The emissions inspection or smog test uses a smog machine to analyze the exhaust gas for hydrocarbons, carbon monoxides and nitrogen oxides, the chemicals responsible for smog.

The visual inspection involves the smog technician or mechanic to check for proper connections of emission components. All components must be located and verified and properly connected. Defective electrical connections, vacuum hoses and pipes are also checked that could affect engine performance.

The functional inspection ensures that all emission components work correctly. The inspection consists of a check of the engine ignition timing, check engine light, gas cap and filler neck, exhaust and recirculation valve, and fuel evap test.

How much does it cost for an emissions test?
Emission test prices will vary. They range from $29.95 to $69.95 depending on which county you live in and the type of vehicle you drive. You may also have to pay $8.25 for the California Emissions Certificate fee. The inspection station may also charge additional fees. All prices should be listed up front by the inspection station.

How can I can I get my car to pass emissions?
Although it may seem difficult, passing an emissions test, really isn't all that problematic, especially if you keep your vehicle well-maintained and repaired when necessary. That said, there are some things you can do to improve your ability to pass the emissions test.

Here are six ways that can help you pass the test:
Test warm car on a cool day. An engine that takes in cooler air runs more efficiently and hot engines have more complete combustion and burn more hydrocarbons.
Use fuel additive to clean the combustion chamber of carbon deposits.
Inflate the tires to a proper level so that they spin better. This puts less stress on the engine.
Get an oil change for a cleaner burning engine.
Make sure your check engine light is off. A check engine light that's illuminated may cause you to fail the test.
Get a free retest if possible. Check around to see if there are shops available that provide free retests if your vehicle fails.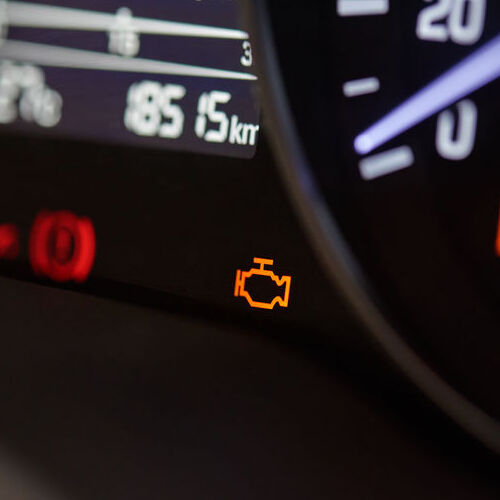 Call us today
If you are due an emissions test in Mission Viejo, CA make sure your all your emissions components are working properly and have them checked at Japanese Car Specialties. We specialize in Japanese and Korean import vehicles. Call us today at 949-583-0811 to schedule a service.