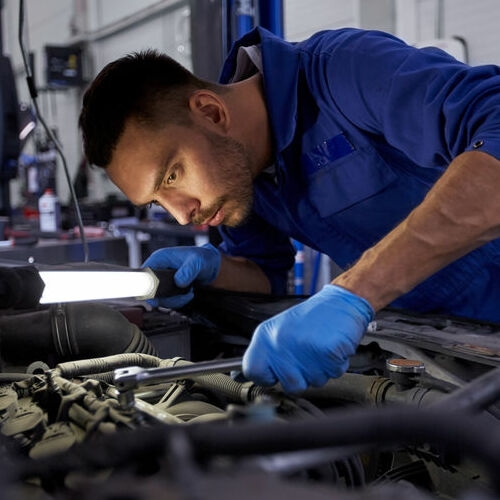 Learn More About Factory Maintenance
When it comes to maintaining your car there are routine practices that are typically done. Yet with factory maintenance, there will be recommendations of what to do for your specific make and model of your car so that your car can perform at its best. They are intended so that your car can last longer than when the warranty on it ends. Make sure to consult your owner's manual for more details on factory maintenance. You may be able to schedule your services with your dealership or an auto shop. Before that, here is some general background information about factory maintenance that may prove of use to you.
What is factory maintenance?
Factory maintenance is designed to keep the car running optimally by checking and maintaining the vehicles' important systems. Generally, the first maintenance schedule will occur around 7,500.
What is the maintenance schedule?
A maintenance schedule will involve any service or task that has a certain marker or deadline to be done with a technician. It can be a one-time task or one that's done at regular intervals. Scheduled maintenance is done to reduce reactive maintenance, maintenance backlog, or equipment failure. You can avoid common problems from occurring with a regularly maintained schedule.
What is factory scheduled maintenance?
Scheduled factory maintenance will have a list of maintenance items that the vehicle manufacturer recommends. The benchmarks will typically fall under the 30,000, 60,000, and 90,000 marks. The interval between will depend on the make and model of the care so check the owner's manual for more information. The manufacturer will set these guidelines in a detailed way that covers basic maintenance and more detailed inspections that keeps an eye on wear and tear from operations. By bringing in your car to routine maintenance small problems are caught before they grow into bigger ones.
How important is scheduled maintenance?
It's important to schedule factory maintenance in order to ensure the proper working order and preventing long term damages. What's more, in certain cases you'll be required to do the minimum recommended maintenance in order to keep the car's warranty in good standing. It will be essential to keep the records in order to preserve the resale value of the vehicle. If you're wanting to resale or trade your vehicle completing scheduled maintenance will give you the ability to sell it for more. Secondly, having scheduled maintenance is a good diagnostic tool, and if a warranty claim needs to be made your maintenance history will need to meet their requirements or risk being denied.
How do you keep car maintenance records?
You can your car's maintenance by storing it in a folder or envelope with other important documents and receipts. Label and place the items in a safe place or in your glove compartment.
How long should you keep vehicle maintenance records?
It may be good to keep vehicle maintenance records for at least a year. It might be a good idea to keep these records as essentially they will give you a good reminder as to your maintenance schedule.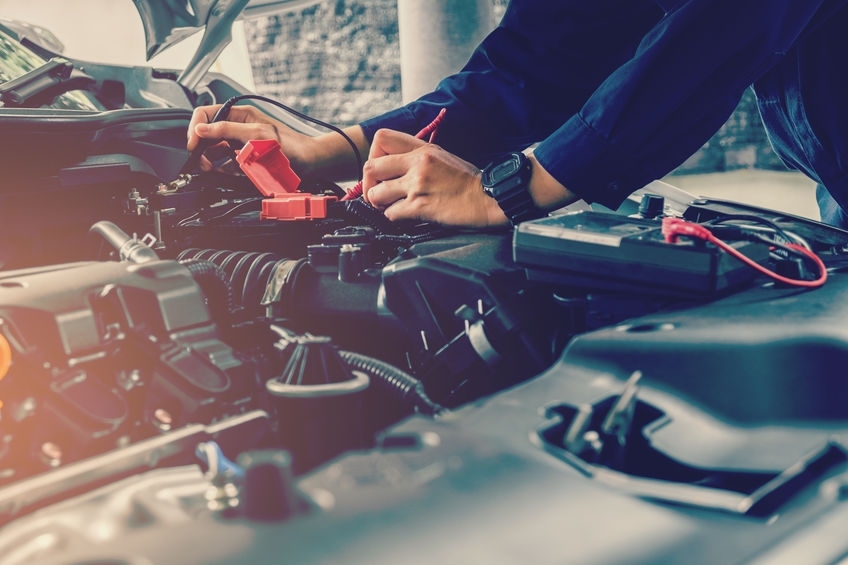 What are the most important car maintenance?
Check & Replace Your Wiper Blades
Change Your Oil Regularly
Rotate Your Tires & Check Air Pressure
Check Your Battery's Charge
Replace Worn-Down Brake Pads
Replace Your Air Filter
Check Hoses & Belts
Replace Old Spark Plugs
What needs to be serviced in a car?
Common duties that need to be done with a car as far as being services is ensuring the engine is tuned to run in peak conditions, checking the cooling system (radiators, pumps, and hoses,) checking lights, exhaust, tires, and operations of the brakes and steering wheel. An engine oil change and filter replacement will be necessary as will checking the coolant levels and hydraulic fluid. Finally, having suspension checked is recommended.
Should I go to the dealer for maintenance?
There are certain advantages that can come with going to your detail such as them being able to perform certain repairs for free if your car is still under warranty. Small shops can also offer warranties on service parts but they might only be able to cover some parts or not be able to cover them at the same length of time.
What voids your car warranty?
Your car warranty can be voided with certain activities such as off-road driving or racing/reckless driving.
Consult a Professional About Factory Maintenance For Your Vehicle
If you're needing factory maintenance have services performed by a skilled worker. It's important to have services rendered on your vehicle by a professional to ensure that all the correct measures are being taken for smooth operations. Factory maintenance is not a do-it-yourself venture and will require trained hands to complete for an optimal outcome. Speak to a professional today about the services that should be scheduled for your vehicle soon for a safe drive.
Get more information regarding factory maintenance in Mission Viejo, CA by calling 949-583-0811 with the experts at Japanese Car Specialties today!