Factory Recommended Maintenance
Throughout your vehicle's life, you are responsible for taking care of the car, as its owner.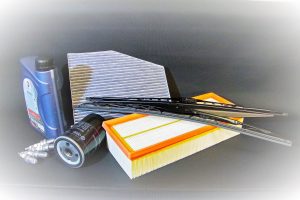 Manufacturers include a list of services and how often your vehicle needs them in the owner's manual. It may seem as though the manufacturer is just trying to get you to pay for services you don't need. However, these factory recommended services can actually help your car last long after its warranty ends. If your vehicle is due for maintenance, give us a call at (949) 583-0811. Our experts can perform Mission Viejo, CA factory recommended maintenance on Japanese, Korean and imported vehicles!
Some types of maintenance are universal for every car, like tire rotations and oil changes. Others are more specific to certain models and types. Your timing belt is usually due for a replacement at some point during your car's life. Some vehicles' fuel filters need a periodic replacement in order to keep the engine running smoothly. Whatever your manufacturer recommends, we can do the job with precision and accuracy! We can make sure your car is safe to drive with a safety inspection in addition to your maintenance. It's important to follow these recommendations to protect your vehicle from costly repairs later.
Our mechanics know their Japanese and imported vehicles! Whether you own a Subaru, Kia, Honda or something else, we can make sure it's in top shape with our full-service auto shop. Call us at (949) 583-0811 now for Mission Viejo, CA factory recommended maintenance. Our mechanics will help your car last as long as possible!