Oil Change Service
All vehicles need regular oil changes to lengthen their lifespan and continue running properly. Usually, it's best to do this every three months or 3,000 miles. However, if your vehicle uses synthetic oil, you can typically go a longer amount of time between changes. Check your owner's manual for recommendations for your specific vehicle. If your imported vehicle needs an oil change in Mission Viejo, CA, call us at (949) 583-0811! While we're at it, we can rotate your tires and give your car a safety inspection, too.
Why Get an Oil Change?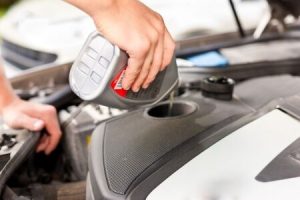 Your car's engine needs lubrication from oil to do its job, since there are many moving parts working inside it. Eventually, this oil breaks down. If you don't change your oil, it can damage your engine and other important components of your vehicle. Skipping an oil change can cause your engine to overheat and eventually shut down entirely. Don't let this happen to you. This is a costly replacement that can be avoided with regular oil changes.
Oil changes are an important form of preventative maintenance that keeps your car running smoothly. We are your source of Japanese, Korean and imported auto repairs. Call our expert mechanics at (949) 583-0811 for an oil change in Mission Viejo, CA today!