Harmonic Balancer Repair and Replacement
In a car's engine, a crankshaft takes a lot of force from the pistons. In fact, it wouldn't last too long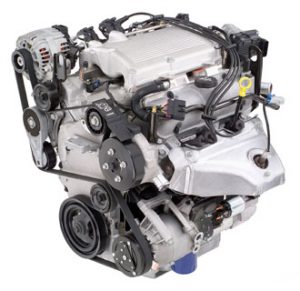 without a harmonic balancer's help. Your vehicle's harmonic balancer serves an important purpose in the engine, extending the crankshaft's lifespan. If your harmonic balancer stops working, it can cause great harm to your engine, which is why it's important to address the problem quickly. Call (949) 583-0811 for your Mission Viejo, CA harmonic balancer repair or replacement service! Our mechanics are experts in Japanese and imported vehicles. We'll help keep your car safe and make it last as long as possible.
Signs of Harmonic Balancer Issues
The balancer works to absorb vibrations from the pistons and crankshaft. So if it no longer works, you may notice that your car's engine vibrates or shakes more than usual. You may hear noises coming from your engine like banging, which is a sign that the timing of the pistons in the engine is not correct. If you're having trouble with your transmission, this may also be due to the harmonic balancer. Among the main reasons why a harmonic balancer would fail is engine overheating and leaking fluids. Regular maintenance will prevent harmonic balancer problems.
Don't wait to address problems with your vehicle's harmonic balancer. If you need a Mission Viejo, CA harmonic balancer repair or replacement on your imported vehicle, call us today at (949) 583-0811! Our professional mechanics will keep you safer on the road.