Radiator Fan Repair and Replacement
Your car needs a cooling system in order to keep the engine from overheating and keep everything in working order. This fan cools the engine while your car is idle — in park or at a stop light. The radiator fan is just as important as the radiator for keeping your engine at a stable temperature. If you need a Mission Viejo, CA radiator fan repair or replacement, don't hesitate to call our auto experts at (949) 583-0811! We specialize in repairing Japanese, Korean and imported vehicles to help them last as long as possible.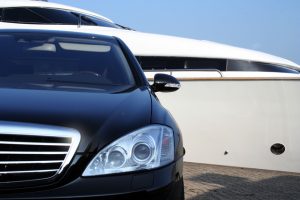 Diagnosing Radiator Fan Trouble
Your car's radiator fan helps the engine stay cool even when you're not driving. If your engine overheats while you're idle but cools down when you drive at road speed, your radiator fan probably needs an inspection. Normally, wind passing through your vehicle's grate would do the fan's job of cooling down the engine.
An overheating engine is always a cause for concern. Be sure to bring your vehicle in to a qualified mechanic at the first sign of trouble. Waiting to diagnose these problems can result in far more damage to your engine and more expensive repairs later.
Don't wait for an overheated engine to result in costly repairs. Call our professionals at (949) 583-0811 today for your Mission Viejo, CA radiator fan repair or replacement.