Oxygen Sensor Replacement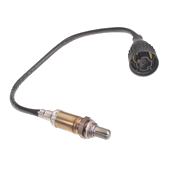 The state of California doesn't require yearly safety inspections. Instead, as long as your Japanese or imported vehicle was made after 1975, most areas of the state require a smog inspection every two years. Part of this test is visual: Simply making sure your car's tail pipe doesn't emit a blue or black smoke. The other part is a computerized test, which checks that the oxygen sensor works correctly. The O2 or oxygen sensor makes sure your vehicle is as efficient as it needs to be. If you need a Mission Viejo, CA oxygen sensor replacement for your imported auto, call us at (949) 583-0811 today! 
Many people don't realize that their oxygen sensor isn't working right until they fail a smog test. You will need to fix your oxygen sensor before you're able to renew your vehicle's registration. Not only is oxygen sensor replacement important from a legal perspective, it's also an important form of maintenance that helps your car perform its best! Plus, it's an environmentally friendly repair that will help your car emit fewer pollutants into the atmosphere.
We are experts when it comes to Korean, Japanese and imported vehicles. Call us at (949) 583-0811 if your car needs a Mission Viejo, CA oxygen sensor replacement!