Clutch Repair and Replacement
Vehicles with a manual transmission all have a clutch, which helps drivers slow down and shift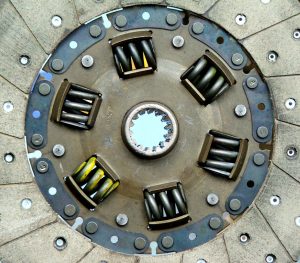 between gears. Not only that, but this mechanism protects the differentials of your vehicle, which control its force. It acts as the middle man between the transmission and the motor. This part is key to driving a manual vehicle. If you're looking for clutch repair in Mission Viejo, CA, we are the auto shop for the job! Our mechanics are Japanese and imported car specialists — so whether you own a Toyota or a Kia, your car will be in excellent hands. Call us today at (949) 583-0811 for your car repair!
Common Clutch Problems
Dragging Clutch
One indicator that your clutch needs a replacement is if you're unable to shift gears even as you push down on the clutch. This occurs when the clutch doesn't engage with the engine correctly and instead leaves you in the previous gear, rather than responding to your command. This is the sign of a worn clutch that likely needs a replacement.
Sticking Clutch
Another sign of clutch trouble is sticking clutch, which occurs when you push the pedal into the floor and it does not come back up. This means there is leakage in one or more seals in your transmission.
Trouble Shifting Gears
If switching gears becomes much more difficult than usual or you hear a strange grinding noise when you change gears (or both), this signals a larger transmission problem. The clutch may still have something to do with it. However, it can also be a sign of problems in the electrical system, which is why it's important to have a pro take a look.
Japanese Car Specialties is proud to provide clutch repair in Mission Viejo, CA! We are your imported vehicle experts. Call (949) 583-0811 now to schedule our expert auto repair services!