EGR Valve Replacement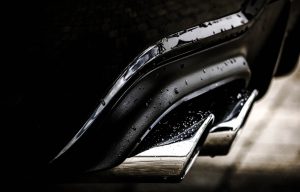 A vehicle's EGR valve plays a significant role in its efficiency. The exhaust gas recirculation valve can allow gases into your car's combustion chamber to burn off any excess fuel. When your EGR valve works, it saves you gas by making sure your car uses it efficiently. However, when the valve stops working, it remains stuck open or closed. This allows polluting exhaust to escape without running back through the chamber. Call (949) 583-0811 today if you need an EGR valve replacement in Mission Viejo, CA!

California requires most vehicles to take an emissions test every two years. Therefore, it's important to make sure your EGR valve is working from a legal perspective. If it's not, as with the oxygen sensors and other auto components, you will probably fail your emissions test. The good news is that we can replace your EGR valve quickly and easily to get you back on the road again. Other signs your EGR valve may not be working right is if your vehicle starts rougher than usual or a check engine light comes on.
From Toyota to Subaru and more, our mechanics know our imported autos! We will help you pass your emissions test. We can also save you money on gas by checking all of your car's emission-reducing components. Call us today at (949) 583-0811 for an EGR valve replacement in Mission Viejo, CA!